Leslie Shampaine
DIRECTOR – PRODUCER
Leslie has been telling stories her whole life – first on stage as a professional ballet dancer over a 13-year career in the USA, Europe, and Israel. She then transitioned to screen where she produced award-winning programs for PBS, Discovery Channel, A&E, CBS and Al Jazeera. Her work ranges from documentaries to cultural and educational series and includes 8 years as part of the production team for the Emmy award-winning Kennedy Center Honors.
Leslie Shampaine – IMDb (partial credits)
Leslie Shampaine – LinkedIn
Pip Gilmour
DIRECTOR
Pip is a seasoned director, producer, & writer with the experience to generate powerful documentaries that entertain, engage and stimulate discussion. Her work has garnered her awards and top ratings from festivals and networks including New York Film Festival, Worldfest Houston Film Festival, the Television, Internet & Video Association award, Southern Shorts Film Festival, Codie Award, Peer Award, Invision Awards and others.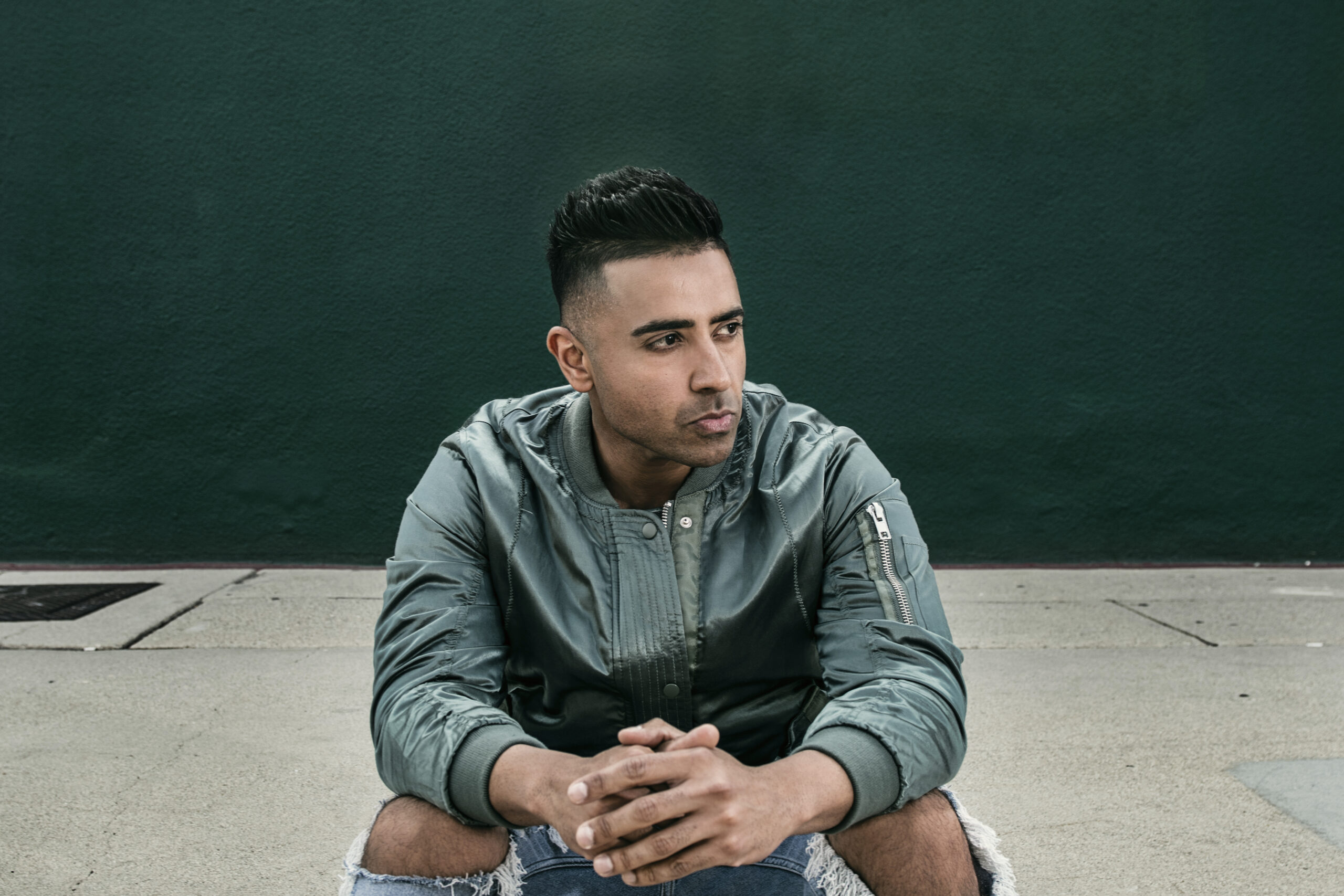 Jay Sean
SINGER-SONGWRITER / EXECUTIVE PRODUCER
Born in London to Indian parents, Jay emerged in the American Pop music scene with his Billboard Hot 100 #1 single "Down" featuring Lil Wayne. This made him the first British artist to top the Hot 100 since Freddie Mercury of Queen in 1980, and the first solo artist of Asian descent. He started in the UK's Asian Underground and popularized Indian-R&B fusion sounds among the worldwide South Asian diaspora. He tours the world, is always writing another hit, and remains a fixture in international music. His most recent release Nakhre with Rishi Rich hit #1 on the UK Asian charts for two weeks in a row!
Jitin Hingorani
EXECUTIVE PRODUCER
Jitin founded and curates the Dallas/Fort Worth and NYC South Asian Film Festivals and is the CEO of Jingo Ventures, a PR and events management firm focused on film, arts, entertainment and fashion.  He is the Senior Entertainment Reporter for Asian Variety Show (AVS), the longest running Bollywood entertainment program in North America and has interviewed celebrities like Nicole Kidman, Dev Patel, Hilary Swank, Ewan McGregor, Shah Rukh Khan, Priyanka Chopra Jonas and Deepak Chopra. In his youth, Jitin was a competitive ballroom dancer in India. CALL HIM DANCER, too!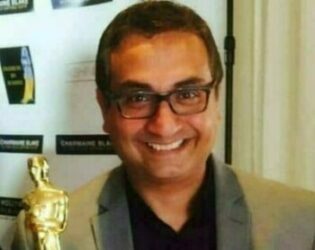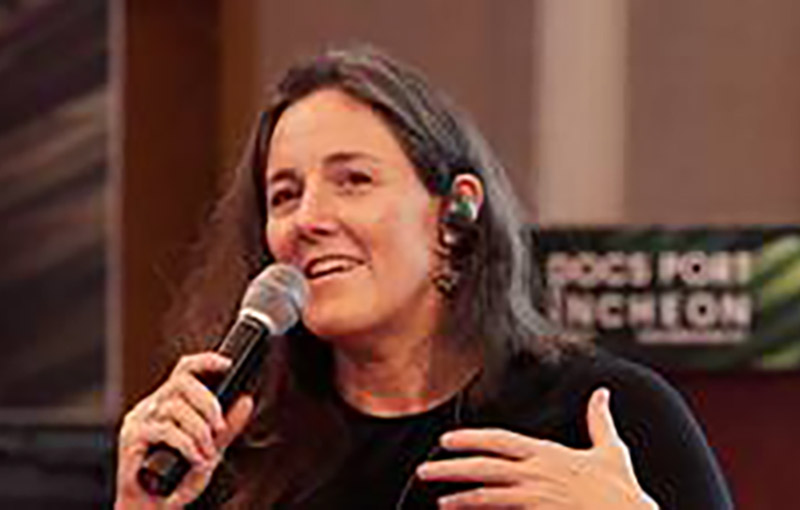 Esther van Messel
EXECUTIVE PRODUCER
Esther and First Hand Films (FHF) are dedicated to producing and distributing accessible and ambitious non-fiction. FHF acts as executive producer for selected projects and has worked with major broadcasters (like ABC, Arte, BBC, CH4, HBO, NHK, PBS, ZDF) and distributors (like Netflix, Amazon, Dogwoof, MUBI, iTunes) around the world. FHF is present at all major festivals around the year, and its films have competed in Cannes, Berlin, Venice, Rotterdam, Locarno, Pusan, Sundance, Tribeca, Toronto and many others.
John Patrick King
EXECUTIVE PRODUCER
John is President of Chieftain Productions and is an award-winning producer and director of documentary films.  He is drawn to the stories of unique and ordinary people facing great challenges in life, and his credits include "The Lost Battalion" for History Hit, "New Orleans Rising" and "Gearing Up: First Robotics" for PBS, "Countdown to Ground Zero" for the History Channel, "Challenger: Go For Launch" for the Discovery Channel and BBC, and "Waiting for Liu" for Citizen Power for China. John also serves as the Chairman of the Advisory Council for the American Film Institute's Silver Theatre and Cultural Center.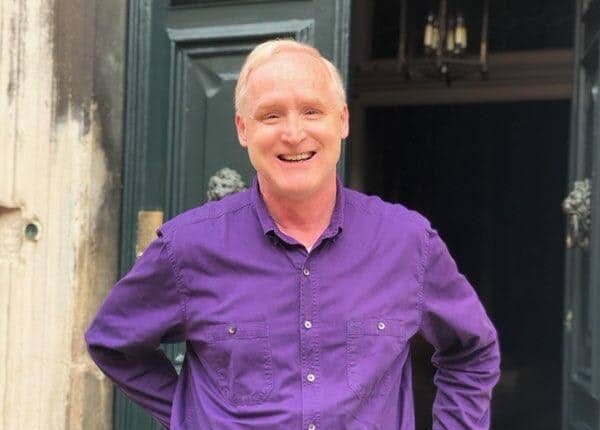 Priya Ramasubban
PRODUCER
Priya lives in India and has over 20-years' experience directing, producing, writing and developing programs for media outlets including National Geographic Channel, Discovery Channel, History Channel and PBS and most recently produced and directed her first feature film, 'Chuskit'. She is a storyteller at heart and has the ability to work with complex subjects in a nuanced way that allows for a textured interpretation.
Cynthia Kane
PRODUCER
Cynthia has worked on the broadcast commissioning/acquisitions and the non-profit funding sides of film and media at Showtime Networks, Sundance Channel, ITVS and Al Jazeera America. Recent documentaries include The Dilemma of Desire, The Letter – the official Kenyan entry for the 2021 Academy Awards – and Us Kids. 
Cynthia Kane – IMDb (partial credits)
Cynthia Kane – LinkedIn
Abhijit Datta (known to everyone as "Hojo")
CINEMATOGRAPHER
Hojo is the eye behind the lens in India and has shot Bollywood stars, industrialists and sports icons. He started his career as a still photographer and was mentored by India's most prominent photographers: Suresh Natarajan and Farrokh Chothia. Cinematography is something that happened by chance, thanks to discovering the 'motion' button on a still camera, and it led to a series of projects including short films, music videos, corporate films, documentaries and the recent film, Prerogative of the Brave: A Terrorism Survivor's Story.
Neil Barrett
CINEMATOGRAPHER
Neil is a sought-after documentary cameraman who has worked on 60 films, traveling through 40 countries, looking for the answer to the big mystery: Why do we do what we do? Neil's recent film, Edith and Eddie, was nominated in 2017 for an Academy Award. His feature documentaries have been shown at Sundance, Tribeca, Toronto, and Silverdocs film festivals and his work has aired on National Geographic, BBC, HBO, CNN films, Discovery, Smithsonian and PBS. His work has won an Emmy, The Edward R. Murrow award, an Oscar nomination, a DuPont Columbia award and most memorably, a short stay in a Bolivian jail.
Jennifer Beman
EDITOR
Jennifer has strong story-telling skills and specializes in wearing multiple hats as editor and writer. She was the lead editor on Michael Moore's first film, "Roger & Me," and won the ACE Eddy for best editing. She has edited over 100 hours of documentary and non-fiction television for many networks including National Geographic, PBS NOVA, & Discovery Channel's Shark Week. Recent work includes Michael Moore's film, Fahrenheit 11/9, and the Netflix series, "Tiger King."
Hemal Trivedi
ADVISORY EDITOR
Hemal is a Mumbai and New York City-based filmmaker/editor and has won over 30 prestigious awards including three Emmys and one Oscar. Credits include: Among the Believers (Director, Tribeca, AFI-Docs), Outlawed in Pakistan (Editor, Emmy, Frontline), Saving Face (Editor, Oscar, 2 Emmys, HBO), When The Drum Is Beating (Editor, Independent Lens, Tribeca), Shabeena's Quest (Director, Al-Jazeera), Flying On One Engine (Editor, SXSW, IDFA).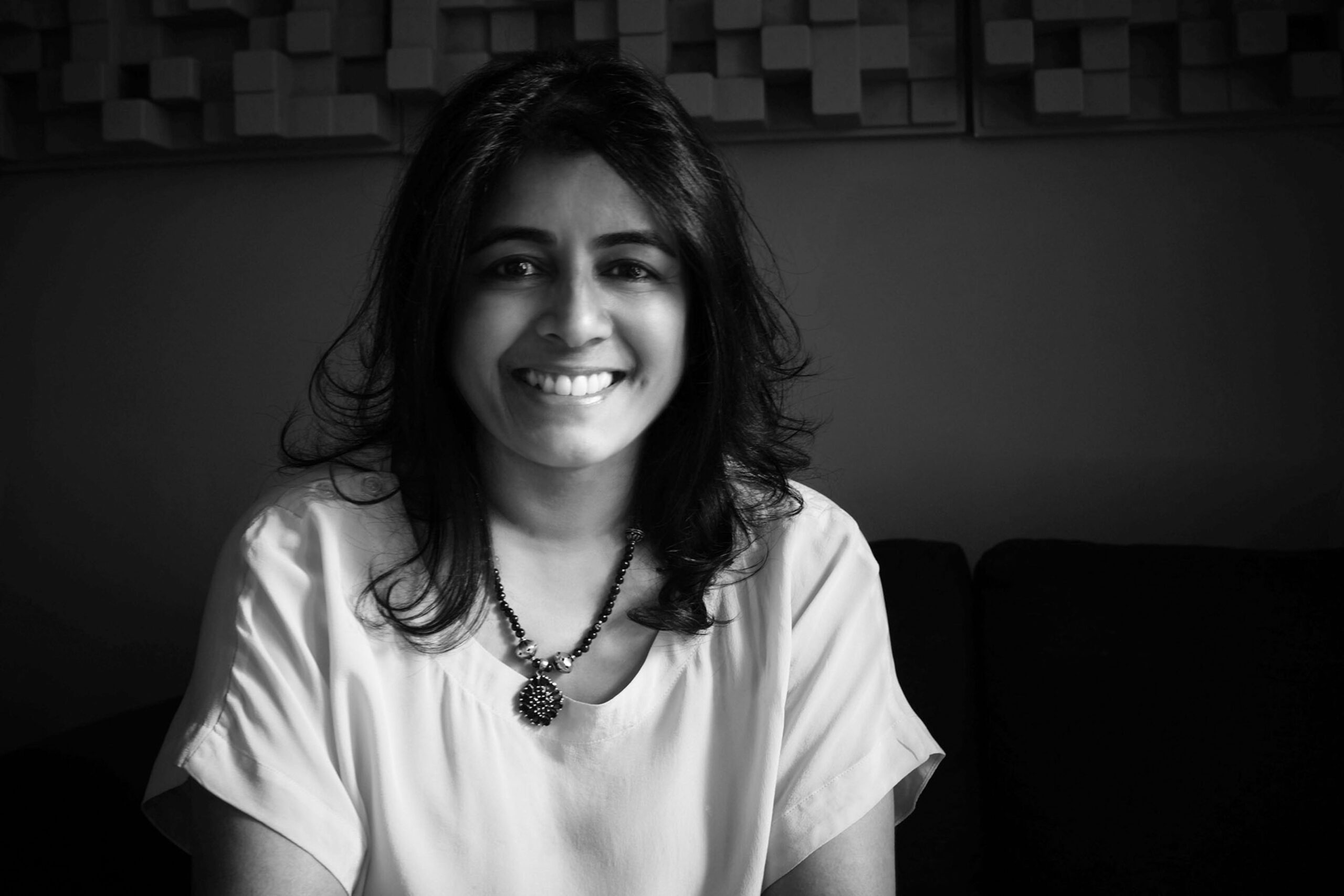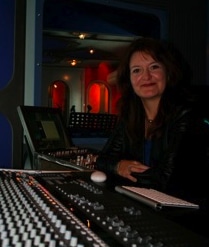 Nainita Desai
COMPOSER
Nainita is a British-Indian composer with numerous awards to her name. In 2021 she was nominated "Film Composer of the Year" and "Best Score" by the prestigious World Soundtrack Awards. Her recent work includes the score for Oscar-nominated documentary, For Sama, Sundance 2020's winning narrative feature The Reason I Jump; Bad Boy Billionaires (Netflix's #1 series in India), American Murder (Netflix's #1-watched documentary to date), Sophy: A Murder in West Cork (Netflix – from Oscar-winning producer Simon Chinn), and the BBC's drama series Unprecedented (with James Norton and Olivia Williams). 
Nina Humphreys
COMPOSER
Nina is UK based composer best known for her scores to primetime fiction, initially winning the 'Royal Television Society Award for Best Original Score' to Sword of Honour (Channel 4's adaptation of Evelyn Waugh's World War II trilogy staring Daniel Craig). Her work has since crossed the diverse genres of Period Dramas (The Night Watch with Claire Foy) to Comedies (The Robinsons staring Martin Freeman) and Thrillers (In Plain Sight) to Sci-fi (A for Andromeda with Tom Hardy). 
Sara Lukinson
WRITER
Sara is a three-time Emmy award winning writer and documentary filmmaker, whose biographical portraits of artists and creators have been on American Masters, HBO and prime time national cultural specials. She made the film biographies for the "Kennedy Center Honors" for over thirty years.
She's written national events including New York City's annual 9/11 Ceremonies; the opening of the African-American Museum in Washington and the all- star Obama Inauguration concert at the Lincoln Memorial, "We Are One."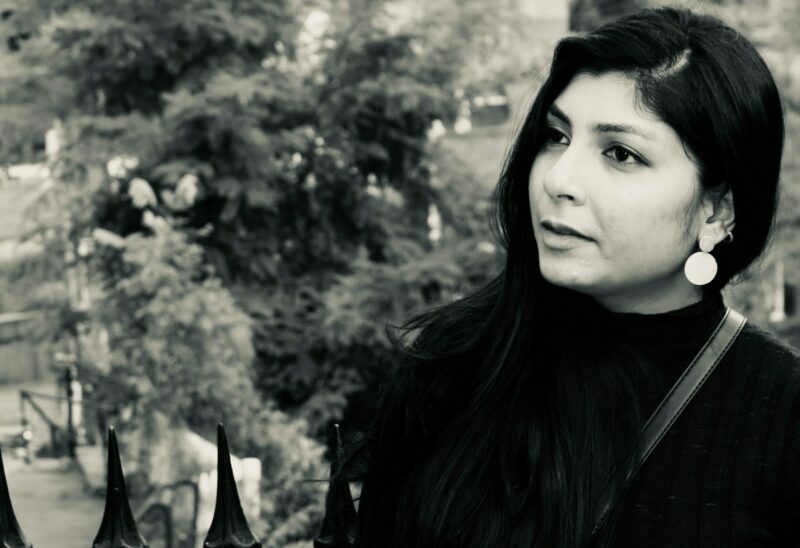 Rukmini Moulik
MARKETING ASSOCIATE
Rukmini is a creative professional with extensive experience in the marketing and advertising industry (Grey, Y&R, Wunderman Thompson). She has crafted impactful campaigns for over 30 global brands (Closer to Truth – PBS, Gillette, Pantene, Ferrero Rocher, Cadbury). She promotes brands as powerful tools of social change through stimulating storytelling and groundbreaking insights. Rukmini recently graduated with a Masters in Integrated Marketing Communications from Georgetown University.
Neha Sharma
ASSOCIATE PRODUCER
Neha lives in Mumbai and has been producing films at home and internationally. She came to film with a natural instinct in storytelling that she acquired from her studies in ballet and contemporary dance in New York, followed by her experience in India in theater and Bollywood films. Her background in dance gives her an added sensitivity when she is working on Call Me Dancer.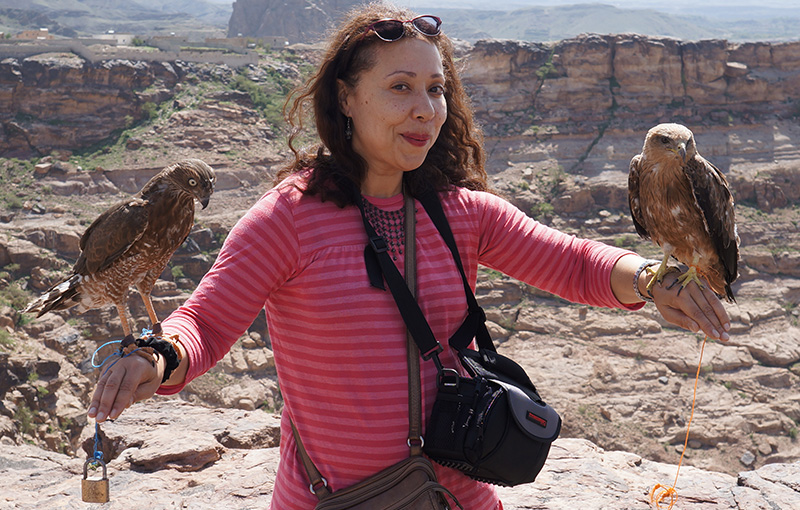 Alexandra Pratt
ASSOCIATE PRODUCER
Alexandra shines when she is writing & researching for documentary films or supporting international development projects in the field. She has lived in Afghanistan, Iraq and Yemen, where she led communication teams or reported on development initiatives. She has worked on a range of media projects for National Geographic; Discovery Channel and the PBS series "Religion & Ethics Newsweekly".